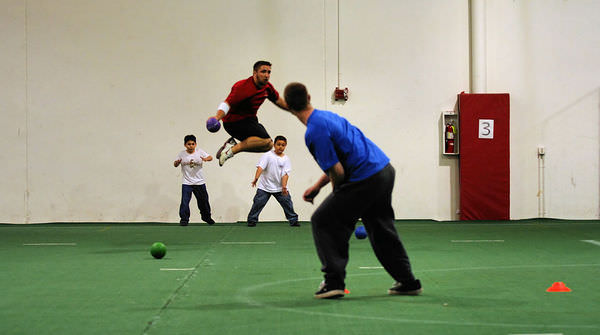 Students in
Windham, N.H. are trying to overturn a ban on dodgeball. The
local school committee voted to ban dodgeball and other "target"
sports, saying that they promote bullying. 


A
mother claims that NYPD officers pepper-sprayed her children
because they thought she was trying to avoid a fare for the
subway. 


A Syrian
opposition leader has said that France and the U.K., not
the U.S., are the rebels' best hope for support.


Arkansas State Fusion Center Director
Richard Davis has said that fusion centers only spy on
Americans with "anti-government" sympathies. 


Follow Reason 24/7 on Twitter!
Follow Reason on Twitter too, and like us
on Facebook. You
can also get the top stories mailed to
you—sign
up here.
Have a news tip? Send it to us!
The updated Reason app for Apple and Android now
includes Reason
24/7!